Categories:
Some of the main reasons to mulch is reducing water loss in soil, suppressing weed growth, and protecting plants from the temperature extremes of Pennsylvania weather. Our professional staff will assist you by delivering your mulch or you can pick it up at our garden center in Harleysville or have it delivered free (5 yards or more).
Fall mulching will protect your plants from the temperature extremes we live with in Pennsylvania. Mulch protects your plants on the final warm October days and the sporadic wintry November nights. Often an overlooked benefit, mulch is an insulation that keeps roots cooler on warm days and warmer on cold night. Which is especially important during rapid temperature changes.
Mulch's ability to conserve soil moisture has long been is most recognized feature. While test results differ, it is apparent that moisture evaporation from soil covered in mulch is reduced in the range of 10 to 50 percent. It also plays a key part in retaining dew and water drawn up from the subsoil from escaping. The water conserving value of mulching can't be overemphasized, especially with times of water restrictions and shortages.
Studies show that weeding time is reduced by almost two-thirds through the use of mulches. Proper mulching can mostly eliminate the need for weeding and cultivation. It is important to make sure the much is weed-free, also the mulch must be deep enough to prevent existing weed seeds from germinating. Tougher weeds may find a way through your mulch, but it will be easily plucked when growing in a mulch bed.
As we have shared the added benefits are not only in the appearance it will bring to your landscape but how it will effect your plants. In St. Louis mulching is key to keeping a properly designed landscape. Daniel's lawn and Garden center is specializes  in landscaping design and offers free landscaping design consolations. Visit our location in Harleysville and our professional staff will assist you in what mulch will fit your needs and teach you more about why mulching is so important. Also, our assortment of colors will ensure we match your landscaping design needs.
Categories:
Landscaping Services
With Daniel's Lawn & Garden Landscaping services we can help you create your ideal outdoor living space. Let our expert staff show you how!
Our Landscaping Service includes:
Residential and Business Projects
Creation and Installation of Garden Beds, Walls, Walkways, and Patios.
Installation of Trees, Shrubs
Grading, Seeding, and Installation of Lawns
Above Ground Pool Installation
We are ICPI certified, fully insured, and offer FREE ESTIMATES. References available on request.
PA Contractor License #PA013212
If you are interested in developing a 'do it yourself' project, then consider our new in-house landscaping design program. We'll provide you with the guidance and direction to do it right the first time. Contact our staff to schedule a 30 minute in-store consultation. We also offer other home improvement project services…please inquire and we can help you with your needs.
Our landscaping services are available throughout Bucks, Montgomery, Chester, Lehigh and Berks Counties and not limited to the following areas: Harleysville, Skippack, Trappe, Collegeville, Perkasie, Souderton, Telford, Vernfield, Schwenksville, Red Hill, Green Lane, Pennsburg, Sellersville, Dublin, and Quakertown.
Our finished project gallery will be available on our website in the near future.
Categories:
Easter flowers bring beauty and meaning to the Easter holiday. Many colorful varieties are used worldwide for gift giving, decorations and church services in celebrating the resurrection of Jesus Christ in Christianity and in celebration of spring and rebirth.
Lily
The white lily is considered the primary traditional Easter flower. It is originally from Japan. Americans started growing the Easter lily during World War II. The flower represents the purity and renewal of Easter. The shape of the flower petals are said to be the trumpet of God calling Jesus to return.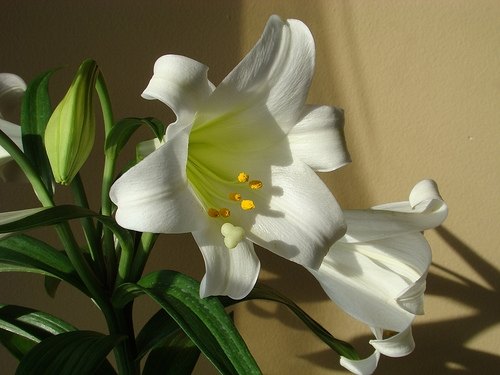 Daffodils
Daffodils are bright yellow trumpet-shaped flowers that symbolize friendship, rebirth and eternal life. According to legend, the daffodil first appeared in the Garden of Gethsemane and it bloomed during the time of Christ's resurrection. Daffodils are called Osterglocken (Easter bells) in Germany and are the favored flower for Easter decorations in England, where they are nicknamed Lent lilies.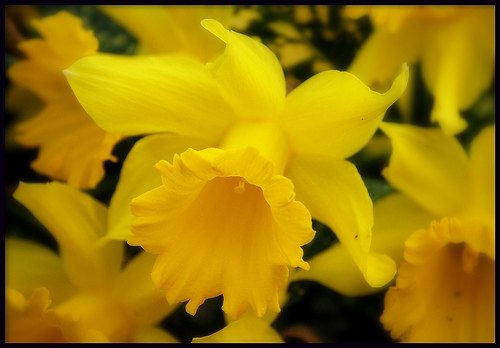 Tulips
Tulips are the third most popular spring flower worldwide. While it does not actually have a specific meaning for Easter except for wild tulips in the Middle East, it does represent the rebirth of spring and perfect love. An interesting odd fact about the tulip states that the bulbs can be used instead of onions in cooking.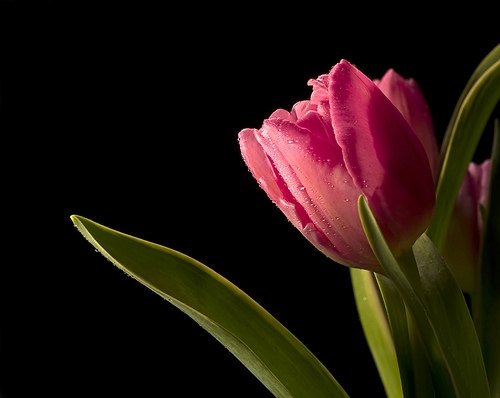 Narcissus
The narcissus was the first flower associated with Easter in parts of Europe. People in the Alps have valued the flower to symbolize Easter for centuries. It is the most popular flower in Germany.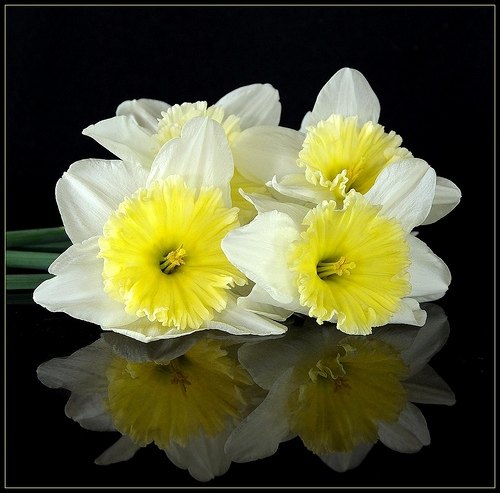 Pussy Willows
Pussy willows are not a common Easter flower because the blooms of a pussy willow are not always present at Easter. They do, however, play a part in the Easter traditions of Russia, England and Finland. Since palms for Palm Sunday, the week before Easter, are hard to obtain in some areas, pussy willows may be substituted for palms in Easter celebrations.