Categories:

Everyone has heard the old saying, "April showers bring May flowers."  This may be because spring is often the time of year when most of the country receives plenty of rain. Mowing can be a real challenge when it seems like it rains every weekend.
For those of you who use a maintenance service, your normal mowing day is often pushed back due to rain delays.  Since these companies are in the business to mow lawns, sometimes they have to "push it" to make sure that each client is serviced in a timely schedule. Still, they have to take precautions to avoid damaging lawns. For those of us who still mow our own lawns, the weekend is usually the only time we have sunlight and the spare time to mow. Here are some best practices for mowing wet grass.
Take Precaution
If you have to mow your lawn when it is wet follow these 2 precautionary steps.
Make sure you have a sharp blade on your mower, it is always a good idea, but even more so when the grass is wet.
Be sure to clean the underside of the deck as the grass will stick to the underside of the deck. Use extra caution when performing this task and follow the manufacturer's recommendations for accessing the underside of the deck.  If nothing else, be sure to disconnect the spark plug wire.
Potential Risks
If possible, wait for the grass to dry off before mowing. Mowing when the turf and soil are wet can lead to other problems:
If you are using a mulching mower or a bagger attachment, they will often get clogged with wet grass and not function properly.
Wet soil will compact easier than dry soil, which can lead to poor rooting of the turf.
If you use a riding mower, you could tear out sections of grass when:

making turns
mowing on sloped areas
Starting a new pass from a dead stop.
Length Matters
Ideally, you should set your mower so that you do not remove more than one-third of the leaf blade at any time.  However, that is not always possible in the spring when it seems to rain all of the time.
As long as you are mowing high and not leaving behind large clipping clumps it won't be detrimental, if you do cut more than one-third of the leaf blade off. When this happens on my own lawn, I will set the mower at the highest setting and mow in one direction and then I lower it one notch and mow in a perpendicular direction.
Summer will arrive soon enough and mowing will turn into a normal weekly event. There may even come a time later in the summer when it becomes dry and you may not even need to mow your lawn. Just remember to mow your lawn high and it is always a good idea to leave the clippings behind to recycle the nutrients back into your lawn.
Categories:
Gardening in July: This is one of the most productive months in the garden, but there's still time to plant and plenty to enjoy
Perennials
Keep up with deadheading bedding plants, sweet peas and roses. The flowers on dahlias will need to be cut off once they've started to fade.
Many of the traditional English cottage perennials such as lupins, delphiniums and geraniums are starting to look past their best now so cut them right back down and they'll resprout. They may not flower again but they'll look a lot better.
Water and feed everything regularly, especially tomatoes, to avoid problems. Also tie them in to their canes and pinch out the side shoots if necessary.
The last sowing of French beans and carrots can be done now. Transplant purple sprouting broccoli and winter leeks to their final position, or buy them as plugs from a garden center or nursery.
Keep sowing seeds for salads, a few at a time, as well as autumn crop peas, turnips and spring cabbages.
Keep an eye on apples and plums to make sure there are not too many on each stem and thin out if necessary – just three or four is enough.
There should still be some strawberries ripening. Check there is enough straw under the plants to keep fruit off the soil. If you've been pegging down the strawberry runners, by now they should have formed enough roots to enable you to transplant them, either to pots to keep safe until they can be put in the ground, or straight into a new strawberry bed.
Harvest
Strawberries and other soft fruit should be ripe and ready to collect now.
Pick and freeze or dry herbs so they can be used later.
A lot of the earlier-sown vegetables will be ready in July, for instance peas and broad beans, French and runner beans, globe artichokes, carrots and beetroot.
Keep an eye on fruit; cherries, peaches, gooseberries, raspberries and early plums are really starting to ripen.
Watering
This is something that's easy to do, but easy to get wrong, and often the main problem is under watering. If you spray an area of planting for one minute and move on, the water is unlikely to have gone deeper than a few millimeters into the soil, so won't have penetrated anywhere near the roots.
You need to water like a rain cloud. One way to test this is to put a jam jar in among the plants you're watering and stop when there's about 2cm of water in the jar. That's likely to take about 10-20 minutes on each area, which is understandably daunting. It's one of the reasons why leaky hose systems, which deliver water to the soil via a porous hose and operate at the turn of a tap, are so appealing.
It's a good time to get rid of strongly growing perennial weeds such as ground elder and bindweed. Use a systemic weed killer such as glyphosate that will enter the weed through its leaves and should kill it off.
Roses
July in rose-growing circles is known as the month for black spot. If you find it, remove the affected leaves and spray the plant with fungicide. The same goes for another fungus, mildew, which can also become a problem in July if the roses are stressed by having too much or too little water. Try to spray the fungicide early in the morning so you don't affect any bees that might be buzzing around the plant. Finally don't forget to deadhead the roses to keep them flowering.
Lawn
Keep mowing the lawn if it's not parched and, if it's looking tired, July is the last opportunity to apply a summer fertilizer. If it's dry you may need to water your lawn. Use a specialist lawn weed killer if necessary.
Hedges
If you have a conifer hedge, especially a leylandii one, keep a close eye on it at this time of year for cypress aphids. It's difficult to see the aphids themselves so look for brown patches in the hedge and a black sooty mold along the stem. If you find it, the best thing to do is prune out any brown shoots and spray affected areas with pesticide.
Deadheading bedding plants and border perennials is important to keep your displays looking fresh and tidy. Get more flowers in borders, containers and hanging baskets by adding a liquid feed once a week.
IF YOU ONLY DO ONE THING…
…Go into borders, lift leaves and have a look around. Often it's not a good idea to go looking for problems, but in the garden it pays to have a rummage, as the fresh growth of the past months can hide and feed pests, and weeds can grow unseen under it.
Vegetables That Are Perfect to Plant in Late Summer
The long dog days of summer are here as the days are hotter and the sun sets late into the night. Any cool season vegetable you had in your garden are at the end of their days and warm season veggies are still going strong. Now it is time to grow vegetables that are perfect to plant in late summer for the fall.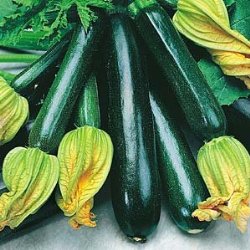 Organic Heirloom Black Beauty Zucchini Seeds
Squash
Squash plants encompass many different subspecies of plants. In the squash family you have cucumbers, zucchini from yellow crookneck to pattypans to green beauties. Then add in your winter squash like acorn, butternut, and gourds. Don't forget the many varieties of pumpkins that also fall into this category from Jack O'Lanterns to minis and sugars to Giants. All of these plants are perfect to get into your garden around the 4th of July.
Winter squash is planted in the summer and then can overwinter for months at a time. Planting pumpkins in July allows them to be ready to carve by Halloween and cooked up for pumpkin pie by Thanksgiving.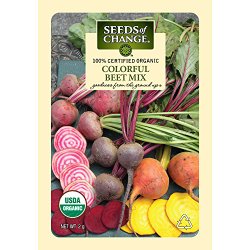 Seeds of Change Certified Organic Beet Mix
Root Vegetables
A few root vegetables do best when planted in late summer and then come to maturity in the cool days of fall. This is the perfect time to plant beets, turnips, fennel, kohlrabi, and radishes. You can also get in a few succession plantings of carrots if you live where you get cool summer nights. Bunching onions like scallions and garlic chives also do great when planted in late summer.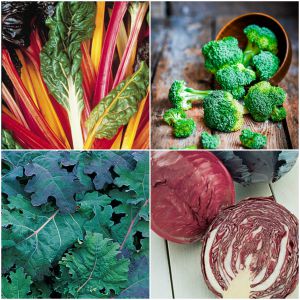 More fall vegetables you can plant now!
Greens
Quite a few green vegetables do best when planted in late summer. This allows the seeds to warm up and germinate, but the plant matures as the nights get longer and cooler. Start from seed Swiss Chard, kale, collard greens, cabbage, broccoli, and spinach. These plants will need to be well watered until the summer heat dies down to build a healthy root system.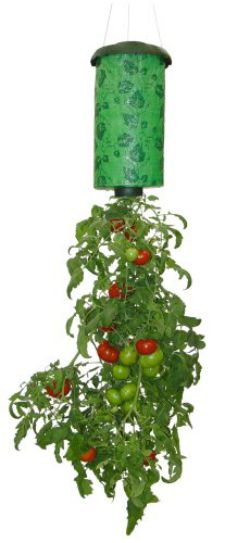 Tomatoes
Tomatoes are a true heat-loving plant! When grown in late summer, start with transplants instead of seeds as it is too warm for them to germinate. Once the temperatures drop below 75 degrees then the plant will flower and produce buds. Tomatoes like to produce in the sweet spot between 55° and 75° which is perfect fall weather!
Do you have a favorite vegetable you are planting now for fall harvest? If so, what is it!?
Categories:
Summer Rose Care Tips
Aahh, mid summer. This is the time of the year when all the annuals you planted this spring are finally blooming. And the long, warm days seem to intensify the fragrance of summer blooming Lilies and roses. It's the time to revel in the glory of the garden.
But, then you notice a few flaws. Uh, oh, that rose plant over there just doesn't look like it's doing very well. What's the deal? Mid summer, in all it's glory, can also create stressful conditions for plants. All that heat causes plants to move water through their systems (evapotranspiration) pretty quickly. If plants don't have enough water, they get stressed out in the heat. They can't just pick themselves up and move into the shade or go get a drink of water like we can.
As you look a bit closer you notice there are some funny looking bugs covering the new growth on your roses. Mid summer can bring out the aphids in full force. Especially, if you haven't had any recent heavy rains to wash them off the plants.
Then you notice that a rose in the corner has some funny spots on its leaves, a few leaves are turning yellow, and some have fallen off the plant. Oh god, blackspot!
And, then you start thinking that perhaps your roses aren't blooming as much as they should be. If your soil is a bit low on the fertility scale, the blooms may be in short supply. What to do, what to do!! First, don't worry. These minor problems are just that — minor. And, they're easily fixed.
Water
The most important thing your roses need this time of year is water. They demand the equivalent of at least one inch of rain each week. That's about equal to one gallon of water per plant. So, if it hasn't rained, give your roses some water.
The best way to water your roses is with a soaker hose that causes the water to slowly saturate the soil. These are usually made out of recycled tires and can be laid right on top of the soil and covered with mulch. This works great — no evaporation and the water slowly soaks into the soil. I actually run mine overnight. The mulch on top of the hose prevents any water from squirting onto the roses, so watering at night is great. Just remember to turn off the hose in the morning. Or, better yet, set it on a timer.
Water is the ultimate "fertilizer." It moves nutrients from the soil into the plant. And a consistent supply prevents the rose from getting stressed by heat. A nonstressed, healthy rose can better defend itself from insects and disease.
Bugs
Mid summer bug problems on roses are usually caused by aphids. They are almost always found on the new growth of rose plants. They seem to come out in full force in mid summer when there hasn't been much rain. Aphids suck the juices out of your roses and can cause leaves to curl and be disfigured.
The best defense against aphids is healthy plants that have received adequate amounts of water. The second best defense is a good supply of ladybugs in your garden. I release these aphid eaters every two weeks during early summer and mid summer. They really clean up the aphid problems. Sometimes I have to wait a few days after the release to see the effects, but they do a great job in reducing aphid problems.
If the rain hasn't come and the ladybugs haven't done their job, then you need to stop the aphids before they take over. Insectidal soaps work great — they don't hurt bees, fish, kids or you. But they'll kill most soft bodied insects. It works by suffocating them.
The trick to success with insectidal soap is to apply it twice. First, spray it on the aphids (it has to have contact with the bug to work) late in the day — usually right before sunset. Spraying late in the day prevents leaf damage caused by the sun hitting the spray or heat reacting with the spray. Then, two days later go out and spray any aphids that escaped your first spray. You'll be amazed at how quickly they reproduce! If you miss one, you'll quickly have hundreds in a matter of days. I think they're born pregnant.
Another quick way to get rid of aphids is to squish them between your fingers. Or, if you can't handle that, then wash them off the plant with water — a hose set on high pressure works well (be careful not to blast the leaves off your plants).
Disease
Rose diseases are what keeps lots of people from growing roses. The idea of dragging out an arsenal of chemicals and spraying them over the entire garden once a week is enough to cause even the most undaunted gardener to wonder what the heck they're doing.
What to do? First, decide what you're willing to accept. Remember the words to a Joni Mitchell song, "please farmer farmer put away that DDT, leave the spots on the apples and give me the birds and the bees." If chemical control is not for you, you can still grow roses. First, you have to select roses that are less susceptible to disease and then you have to keep them healthy by planting them in the right spot and giving them enough water and the right kind of food.
Right plant in the right place. Every garden is filled with "microclimates" that can be good for some plants and certain death for others. You know that corner spot in your garden that always has mosquitoes and slugs hanging out in the damp shade? Don't plant a rose there. It will get disease, unless its made out of plastic. Plant your rose in sun with good air circulation and it will have what it needs to stay healthy without spraying. If it gets disease, consider replacing it with a variety that has more disease resistance.
Organic sprays. If you have a disease problem, there are organic products you can apply to your plants to prevent and control the diseases. Before World War II, there were very few agricultural chemicals used to control plant disease. And guess what, people were growing roses way before World War II.
To avoid disease problem, remember to: select roses that have good resistance to disease, plant them in the right spot, and feed and water them well.
Food
Roses are known as "heavy feeders" (or how about gluttons) when it comes to using up soil nutrients. But, they convert all those nutrients into a ton of blossoms, which is why we grow them, right?! So, if we expect them to bloom, we have to feed them.
We've got lots of pages devoted to fertilizing, which I've listed below. But, before you leave this page, there are a few pointers to keep in mind when fertilizing.
Don't apply liquid fertilizers to dry soils. The roses will suck up the fertilizer quickly and it may cause the leaves to burn.
Avoid using liquid chemical fertilizers — especially on Rugosas! These types of fertilizers cause the most leaf burn and leaf drop. You don't want to hurt your plants with fertilizers.
Feed the soil, which in turn feeds the plants.
Here's some helpful Summer lawn and garden tips:
Chores and Maintenance
– If rain is lacking, practice water-wise horticultural techniques

– Determine which plants are most important, and water them first
– Water plants early in the day through drip irrigation or hand-held hose with shut-off nozzle
– Re-apply mulch to plantings to help conserve moisture
– Allow lawns to go dormant; they will green up again when rain returns
– Continue to remove weeds that compete for water
– Continue to stake floppy plants and vines
– Mow lawns regularly to keep grass height at 2 to 2 1/2″
– Continue to aerate and moisten compost pile to speed decomposition
– Continue to apply acid mulch to azaleas and rhododendrons, and other ericaceous ornamentals
– Apply a summer mulch to rose beds to preserve moisture and control weeds
– Deadhead annuals and perennials to encourage continuous bloom, and cut back any rampant growth
– Continue to spray roses weekly with a baking soda fungicide (See June for the recipe)
– Remove any fallen leaves and debris that can harbor insect pests and disease organisms
– Pinch back asters and chrysanthemums one last time
– Finish deadheading rhododendrons and lilacs
– Continue to apply deer repellent
Categories:
Until a few years ago, if you wanted to grow annual flowers, your choices were limited to geraniums, impatiens, marigolds and red salvia. But today, most greenhouses offer an eye-catching array of choices. Whether you're planting a windowbox, lining your sidewalk, or spicing up your perennial garden, here's how to make the most of what's available.
Strictly speaking, an annual plant is one that completes its growing cycle (grows from seed, flowers and produces seed) in the course of a single growing season. In other words, annuals pack a lot of living into a short span of time.
But beyond this simple definition, there is an even wider range of plants that we treat as annuals. Some, such as impatiens, heliotrope and tuberous begonias, are actually tender or "half-hardy" perennials that can't survive even a light frost. On the other hand, some annuals, such as pansies and ornamental cabbage, are extremely cold-hardy and can withstand freezing temperatures quite well.
One of the best things about annuals is their incredible diversity and versatility. Using them allows you to compose really exciting combinations of color, form and texture that will last all season long. Colors range from bright midsummer favorites such as zinnias and Mexican sunflowers, to the subtler pastel shades of stock or lavatera.
You can also select annuals for your garden based on characteristics other than flower color. There are annuals that are tall, medium, short or climbing; ones that prefer either full sun or partial shade; and those with special virtues, such as delightful fragrance (stock, mignonette, nicotiana) or attractive foliage (caladium, coleus, dusty miller).
Perennials Grown as Annuals
A tender perennial is one that won't survive the winter in your climate. Many gardeners simply treat these plants as annuals, enjoying them for one season and letting them die in the fall. Other people move plants inside at the onset of cold weather: treating them as houseplants over the winter; taking cuttings and starting new plants; or simply digging up and storing part of the plant (usually the roots or bulblike structures) indoors for replanting the following year.
Examples of perennials that are commonly grown as annuals include the more tender flowering sages (Salvia coccinea, S. patens, S. splendens, etc.), verbenas, and hyssop (Agastache spp.). Geraniums and scented geraniums (Pelargonium spp.) can be grown outdoors either in beds or pots during the summer, then brought indoors at the end of the season: to bloom in pots, to store in darkness for replanting, or to use as cuttings for new plants. Petunias, coleus, and sweet-alyssum (Lobularia maritima) are other plants that can be overwintered in pots and replanted the following year.
If you have a sunspace or attached greenhouse that receives plenty of winter sunlight and doesn't get too cold at night, you might try growing some of the interesting "annuals" that in their native habitats are actually perennial shrubs and trees. For example, if given year-round protection, fuschias grow rapidly, reach anywhere from 18 inches to 12 feet or more, and produce their beautiful pendulous blossoms in shades of red, purple, and white nearly all winter long. Brugmansia, or angel's-trumpet, can grow to 15 feet tall in greenhouse cultivation. Its trumpet-shaped flowers are fragrant and beautiful, but don't grow it in the house if you have small children; the plants are extremely poisonous.
Flowering plants that grow from tender bulbs, such as dahlias, gladioluses and cannas, are often planted as annual flowers in cutting gardens or mixed ornamental borders. They, too, are tender perennials, and most varieties won't survive the winter outdoors in most of North America. However, it's easy to dig up these bulbs at the end of the growing season and store them indoors for replanting the following year.
Starting Annuals from Seed
Seeing all the annuals offered for sale at nurseries and garden centers in the spring, you might wonder who would go to all the trouble of starting their own annuals from seed. There is an economic advantage, of course. A $2 packet of seeds might grow four large flats of alyssum plants, which would be a savings of roughly $70 over buying the plants from a nursery.
An equally compelling reason for starting your own plants from seed is that even the best garden centers don't carry the full selection of worthy garden annuals. Most sell the popular bedding plants, but it can be hard to find old-fashioned annuals, such as love-lies-bleeding (Amaranthus caudatus), four o'clocks (Mirabilis jalapa), or lavatera (Lavatera trimestris)?
Part of the reason for this absence stems from economics (supply and demand) and part is due to the nature of the plants themselves. Garden centers like to sell six-packs of plants that are already in bloom; that way customers know what they're getting, and know that the plants will probably continue blooming after they get them home and in the ground. Instant gratification.
Yet many fine annuals won't start blooming in nursery six-packs. They're either too tall, don't like to be transplanted, or just won't flower until they have been in the ground for a couple of weeks. If you want to experiment with the whole palette of annuals, eventually you will want to grow some of your own plants from seed.
Many annuals are easy to seed directly into garden soil. Others are best started indoors under lights in late winter or early spring. Consult seed catalogs, seed packets or the book From Seed to Bloom by Eileen Powell for information on specific plants. Generally speaking, annuals fall into three main categories, which determine when and where you should sow their seeds. For all categories, a good rule of thumb is to plant seeds at a depth of two or three times their diameter.
Some annuals are so good at fulfilling their mission in life—flowering and setting seeds—that they will self-sow readily under the right conditions and produce brand-new plants the following year. Common annuals that can self-sow vigorously include ageratum, petunia, foxglove, annual larkspur, forget-me-not, calendula and wild or striped mallow (Malva sylvestris).
Hardy annuals: Can be direct-sown in the garden as early in the spring as the soil can be worked. For an earlier start, sow them indoors in flats eight to ten weeks before the last spring frost date, and transplant them to the garden about a month later, after hardening them off.
Some hardy annuals can also be direct-seeded in the fall, and these plants will flower much earlier than plants seeded in the spring. When fall seeding, plant the seeds a bit deeper than you would in the spring, and spread some mulch over the seedbed after the ground has frozen.
Examples of hardy annuals include bachelor's-buttons, calendula, spider flower (Cleome hasslerana), pinks (Dianthus spp.), larkspur, linaria, Shirley poppies (Papaver rhoeas), nigella (love-in-a-mist), scabiosa (pincushion flower), snapdragons, lavatera, annual baby's-breath (Gypsophila elegans), heliotrope, stocks and sweet peas.
Half-hardy annuals: These can be direct-sown outdoors after the threat of hard frost (temperatures below 25°F) is past. Indoors, start seeds in flats six to eight weeks before the last spring frost date, and harden off the plants before transplanting them to the garden. Once they have hardened off, half-hardy annuals can withstand a light frost.
Examples include statice, nicotiana, painted-tongue (Salpiglossis sinuata), China aster (Callistephus chinensis), and various types of salvias and chrysanthemums.
Tender annuals: Seed can be sown directly in the garden only after all danger of frost is past. For an earlier start, sow seed indoors four to six weeks before the last spring frost date for your area. Examples include marigolds, morning glories, zinnias, sunflowers and tithonia (Mexican sunflower), cosmos, amaranth, ageratum, celosia and gomphrena (globe amaranth).
Propagating from Cuttings
Late summer or early fall is an ideal time to take cuttings from annuals such as geraniums, coleus and impatiens, potting them up for winter bloom indoors or to hold them over for the following spring. The following steps will help ensure success.
1. Clip off any flowers or flower buds on the plant. This is done to focus the plant's energy into developing new roots on the stem cutting.
2. Select healthy stem cuttings (preferably healthy growing tips or side shoots) that are 2 to 6 inches long. Strip off any bottom leaves where the stem will be inserted in the rooting medium (either potting soil or water). Dip the cut end of the stem into a rooting hormone powder to encourage rapid root growth.
3. Insert the cutting in potting soil (not a soilless seedstarting mix) and water the container. Cover the flat or pot with a clear plastic bag to create a moist, humid atmosphere. Don't let the plant leaves touch the side of the bag because this will cause rot.
4. New roots should develop in one to three weeks. To test, gently tug on the cutting. Pot up the new plants in 4- to 6-inch containers and keep out of direct sunlight for three days. After this time, place the plants in a sunny location.
5. An alternative method of rooting plants, such as begonias, coleus or geraniums, is to place the stem cuttings in a glass of water to develop roots. Change water every few days until plants develop roots, and add a little soil to the jar after new roots appear. Plant rooted cuttings in 4- to 6-inch containers filled with potting soil.
6. Once the new plant is well established, pinch off the stem tip to encourage fuller growth and more abundant flowers.
Growing and Care of Annuals
Soil preparation and planting: In general, annuals prefer well-drained soil with a pH between 6.3 and 6.7. Digging in a good quantity of peat moss or compost will help to build up the soil's organic matter and allow the plants' roots to spread quickly and get off to a good start.
Set out young plants at the recommended spacing, to prevent them from crowding each other once they have grown and matured. If you've purchased plants in flats from a garden center, the plants will likely be somewhat potbound when you remove them from their cells or containers. Before placing them in the planting hole, gently break apart the root mass; this encourages roots to spread quickly into the surrounding soil. Fertilize at planting time with an organic or slow-release fertilizer.
You need to pay attention to whether a particular plant is hardy, half-hardy or tender before deciding when to transplant it. Some nurseries sell plants with labels that identify hardiness; when in doubt, put your annuals out after all danger of frost has passed. Another crucial factor, of course, is whether a particular plant prefers sun or partial shade.
If you need to hold plants in flats for more than a couple of days at home, be sure to water them and keep them in a partly shady, protected spot, such as a porch or under a tree. Don't leave them in a garage or other structure where you store cars or gasoline-powered machines; ethylene gas can cause flower damage and leaf drop. The best advice is to transplant annuals to the garden as soon as possible after bringing them home.
Care of annuals: Once they start blooming, most annuals will flower all season long, until cold temperatures or frost put an end to their display. However, to keep them flowering and looking good, you will need to perform some simple but easy maintenance.
Deadheading is the most important task, and it involves pinching off old flowers just as they begin to fade. The reason for doing this is simple. Annuals live to flower quickly, produce seed and die. So long as you keep deadheading blossoms, the plants will continue to produce flowers; once you stop, the plants will reduce or stop flowering, and put their energy into maturing seeds. Pinching off spent blooms is quick and easy, and it ensures season-long bloom.
If you've fertilized at planting time as recommended with an granular, organic, slow-release fertilizer, you shouldn't have to fertilize annuals again during the season. With annuals, the flowers are the thing, and overfertilizing can lead to lush foliage growth, which is really beside the point. The primary exception is container-grown plants, which usually need to be fertilized with water-soluble fertilizer every couple of weeks to maintain a colorful show.
Annuals have shallow root systems and so require a regular supply of water. Avoid overhead watering if possible, which can stain some types of flowers (such as petunias), and make them look unattractive. It also can contribute to a buildup of botrytis fungus, which can affect plants such as zinnias, geraniums, and marigolds. For best results, use a soaker hose or a drip irrigation system, or direct your watering can right at soil level.
Designing With Annuals
When shopping for annuals, it helps to think in terms of color and form.
Because they only stay in the garden for one season, annuals offer maximum flexibility. If you don't like the effect you've created one year, you can simply chalk it up to experience and try again next year, without having to move plants around as you would with perennial plants.
The most popular and widely grown annuals are used as bedding plants—combinations of brightly colored flowers and foliage plants in a bed that is accessible from all sides for visibility and ease of maintenance. Such formal plantings can be especially effective if you plant a solid block of plants of the same variety and color. Separated by neat strips of lawn, such single-color plantings lend a nice formal effect to the garden.
An even more impressive sight is a massed single-color planting divided down the center by a band composed of a flower that has a different, but complementary, color or growing habit. For instance, a dark, vivid color, such as the bluish purple flowers of border lobelia (Lobelia erinus), might combine well with the white flower mounds of sweet alyssum (Lobularia maritima). Both plants are tender perennials grown as annuals, and both are similar in growing habit: low, mounding and normally used for edging beds.
Annuals work equally well in less formal designs, and they fill an important role by giving you a brilliant palette of color with which to work. They can be inserted into open spots between and around perennials and flowering shrubs. Adding annuals to a perennial border can bolster the effect of the whole, ensuring a continuity of color and interest even when the perennials are not in bloom. They are great for creating rhythmic splashes of color, for linking different parts of the garden together, and for helping to carry a particular color theme through the garden during the entire growing season.
Some of the best annuals for mixed border plantings include tall species such as nicotiana (flowering tobacco), cleome (spider flower), lavatera, Shirley poppies, foxglove, matricaria or the vibrant orange Mexican sunflower (Tithonia rotundifolia). For mid- and late-season color at the front of the border, use annuals such as impatiens, matricaria, Salvia horminium and sweet alyssum.
Sweet alyssum is one of the most popular annuals.
With all their different heights, colors and forms, it's entirely possible to plant a spectacular border composed of annuals alone. Since most annuals flower at the same time, and over an extended season, you may want to choose varieties that will complement one another. You can strive to create a particular color scheme (pink, blue, and white; yellow, blue and orange), or simply go for a full-blown riot of color.
One way to create a more interesting and designerly effect is to include annuals that are grown for their attractive foliage, which can act as a foil for the bright blooms of other plants. The silver foliage of dusty miller (Senecio cineraria) is an old standby in the annual garden, but there are lots of other, lesser-known foliage plants as well, including cannas, which have tropical-looking, sometimes bronzed leaves; plectranthus, with its soft, silvery leaves; and perilla (Perilla frutescens), a beautiful herb whose dark purple, fringed leaves are particularly effective with white and pink-purple flowers.
Climbing annuals are another good choice, especially for cottage garden settings and containers (window boxes, hanging baskets, etc.). They have an old-fashioned, informal quality and will create a colorful living tapestry on fences, screens, trellises, or other supports. Plenty of people grow morning glories (Ipomoea purpurea and I. tricolor) and their close relatives, moonflower (I. alba) and cardinal climber (I. x multifida). But that scarcely scratches the surface of great climbers..
Containers and Overwintering
The perfect choice for growing in containers, annuals work well either alone or in combined plantings. Be imaginative when selecting containers, and if you have the room and the resources, don't just stick to the tried-and-true terra-cotta pots. Windowboxes are designed for annuals, especially ones that cascade over the sides. The same holds true for hanging containers, where trailing varieties, such as the old-fashioned nasturtium Empress of India', hang down and make a pretty display.
Impatiens are particularly beautiful when planted in a container set in filtered shade. Most commonly you'll see them planted in the round, usually in a large container like a half whiskey barrel. To set your display apart, try experimenting with something a little different. An old soapstone sink would make an excellent bed for impatiens or other colorful annuals, as would a planter you've either bought or made from hypertufa (a kind of artificial stone). Brown fiber pots and planters are widely available, and will last for several seasons. They're also light (at least when empty) and easy to move.
When planting in containers, make sure that you allow for adequate drainage. If the pot or container doesn't have drainage holes, either insert a smaller container that does inside of it, or cover the bottom of the container with a layer of small stones or foam peanuts (a terrific way to recycle them).
Like other plants grown in containers, annuals require regular watering and fertilization throughout the growing season. In addition, you'll also have to deadhead spent blossoms. During hot, dry weather, your plants may need watering once or even twice a day. Certain plants, such as moss rose (Portulaca grandiflora) and calliopsis (Coreopsis tinctoria), prefer somewhat dry soil and hot, sunny weather.
Tender annuals should be protected from early frosts. A stretch of warm fall days often follows the first frosts, so it pays to cover your plants and prolong the season. Once cool weather becomes the norm and frost kills off your plants, remove them from their pots and clean the containers with soap and water or a dilute bleach solution, to get them ready for next year.
The end of the growing season doesn't necessarily mean the end of your annuals. Tender perennial plants already growing in containers can be cut back and brought indoors, while bedding plants such as petunias, impatiens, lantana and geraniums can be potted up and treated to a prolonged season of bloom inside.
Before bringing these plants indoors, check them for insect or disease problems and either treat them or discard them if you find any. Cut back the plants by 4 to 6 inches, and place the pots in a room that gets a lot of light. A greenhouse or sunspace is ideal, but so are sunny windows with a west or south exposure. After cutting back the plants, give them a dose of liquid plant food and they should soon start to develop new leaves and flowers.
Keep a close eye on any plants you bring indoors, at least for the first couple of weeks. The shock of being moved inside makes plants very vulnerable until they become acclimated to their new growing conditions. Pamper your plants as much as you can at this time to ease their transition to indoor life.
Some plants can be dug up in the fall, pruned way back, and stored in a cool, dark place until early spring. This includes most of the tender perennials, such as brugmansia, datura and geraniums. Water plants sparingly during this time.
Another strategy for overwintering plants is to take cuttings in the summer or early fall and start new plants from your old annuals. This technique works particularly well with coleus, plectranthus, and licorice plant (Helichrysum petiolare).
Many homeowners wonder whether they should regularly water their dry lawns during a drought or essentially leave them alone. A Purdue Extension turfgrass specialist says each option has its pros and cons.
During a dry season, many lawns will show initial symptoms of drought stress, Aaron Patton said. As grass loses water, its leaves become less rigid and wilt; in this stage, grass stays flat after it is stepped on rather than "bouncing back."
The most telltale signs of drought stress, however, are the crunchy tan or brown leaves of grass that has entered dormancy; the plant is still alive, but the leaves dry up and die. This helps the plant conserve water and survive a drought.
Drought stress is most noticeable on slopes and lawns established on shallow or poor soil, Patton said.
"In order to keep your lawn green during hot and dry periods, at least 1 inch of water will need to be applied weekly," Patton said. "However, you can keep your lawn alive with far less water."
Homeowners can water regularly enough to avoid drought stress altogether, or they can let their lawn go dormant and water only occasionally to help it survive.
Some of the advantages and disadvantages of each option:
Watering to keep lawn green
"Water turf two to three times weekly – deeply, a good soaking, so you don't have to water daily," Patton said. Watering in the early-morning hours is most effective; watering in the evening could encourage disease or pests.
* Advantages: Turf will stay green, aesthetically pleasing and actively growing; ground remains soft so it can be used for recreation; deep soaking will foster deep roots, which will help plants better survive a prolonged drought.
* Disadvantages: Higher water bill for those with city water; some increased risk of turf disease.
Letting turf go dormant
"Once the lawn turns brown and goes dormant, we can't tell if a lawn is dying unless we water and wait to see the response," Patton said. "That is why we advise to water once every two weeks with one-half inch of water once the turf goes dormant to keep plant crowns hydrated during drought. This amount of water will not green up the turf, but it will increase long-term survival during long dry spells."
* Advantages: Avoid irrigation costs; most turf species are drought-tolerant and will survive typical Indiana droughts.
* Disadvantages: Difficult to tell when turf is getting too dry and needs water to stay alive; lawn is brown and has poor aesthetics; hard soil makes turf less usable for recreation; turf is more susceptible to injury and will not recover until rain returns; some thinning and turf death can occur if there is no rain for 4-6 weeks and no irrigation is applied.
Patton emphasized that when lawns are dry, it is important to stay off them. Mowers and other heavy equipment can cause substantial damage to vulnerable, stressed grass. Once rains return, the turf will begin to recover and grow new leaves within two weeks.
Categories:
To prevent your plants hanging their heads in summer, they need plenty of water. But how much, how often, water from above or below? Here you find some smart and helpful facts for watering your plants.
Rule no. 1: Keep evenly moist
Most plants depend on even moisture. However, slight drying out before watering promotes root growth of the plants.
Rule no. 2: Water more seldom but then thoroughly
In the flower bed, one to two watering sessions per week are usually sufficient: better to water more seldom but with plenty of water rather than a little water often.
Rule no. 3: Water late in the evening or early in the morning
When you water cooled soil in the evening or night then less water evaporates than as on hot soil during the day. And the plants can sufficiently supply themselves with water before the next day's heat.
Rule no. 4: Keep leaves dry
Wet leaves become diseased leaves. Kept wet overnight, leaf-mould diseases may result. Leaves that are made wet in the sun develop slight burn marks (burning glass effect of the water droplets).
Requirement-suited watering means that the water must sufficiently reach the roots. Too-low water quantities often only cover the upper soil centimetres – or don't even reach them at all, e.g. when there is a mulch covering of the soil and too little irrigation. Requirement-suited watering also means that crop plants are particularly dependent upon evenly moist soil in the time until their crops are ripe for harvesting (examples: the forming of roots and corms [carrots, potatoes], leaves [basil, field salad], heads [cauliflower, lettuce], husks [beans] or fruit [tomatoes, fruit]).
Rule no. 5: Give the right water quantity
Rule no. 6: Give larger water quantities in parts
Water needs a moment to seep into the soil. Before precious water in the bed flows away unused, it's better to water repeatedly in parts.
Rule no. 7: Water with a target but distribute
Always watering at only one root point leads to one-sided root growth and thereby to poorer nutrient absorption in the soil. Therefore, always water around the plant and distribute in the entire irrigation area.
Rule no. 8: Irrigate in a way that saves water
Water as much as necessary and as little as possible. This is simplified with an automatic irrigation system with moisture sensor – in the bed, on the balcony and on the lawn.
Rule no. 9: Avoid waterlogging
Waterlogging suppresses the breathing air of the roots out of the soil – the root cells drown without oxygen.
Rule no. 10: Use quality, clay-rich soil
Plant soil rich in clay minerals has better expanding properties and can therefore hold soil in the water better and in a more even way. In wet summers and in winter, ensure water drainage to prevent waterlogging.
Categories:
WHAT TO DO DURING A DROUGHT
Spray Trees & Shrubs With An Anti-Transpirant
If pruning, only remove dead material from trees and shrubs, anything more will encourage new growth.  This takes energy that a drought stressed plant cannot afford.  Instead, spray leaves with an anti-transpirant or anti-dessicant to help leaves retain what moisture they have.
Morning temperatures are cooler and the sun is not as intense as later in the day so there is less moisture loss due to evaporation.
Also, water sitting on foliage will have a chance to dry during the day minimizing the chance of fungal infection, especially during humid weather.
Watering slowly will allow the moisture to penetrate more deeply into the root zone rather than running off the soil surface.  Create depressions or water traps around larger plants to hold the water where you want it until it can saturate the soil.  Remember to water trees at the drip line, not at the trunk base, as this is where the roots are most active.  Drip irrigation bags are excellent for watering newly planted trees.
Water the Soil, Not the Leaves
Plants take up water through their roots. Water landing on the foliage will be lost due to evaporation.  The more water you direct to the soil, the less you will waste. The key is infrequent, but heavy watering rather than light, frequent waterings.  This encourages deep root growth, which increases drought tolerance.
Place a rain barrel under downspouts to collect rainwater.  Wash the car on the lawn rather than on the driveway.  Reuse  'gray water', such as bathtub or dishwater and rinse cycle water from your laundry, to water your garden. Replace leaky hoses and sprinklers and use washers to correct leaks at fittings.