Categories:
Spring is the ideal time to spruce up your lawn. After a long winter, you can easily see where any bald, bare or thin patches exist, as well as where weeds or fungus may be taking over the lawn. Fortunately, there are easy ways to set your lawn to rights!
Seeding
If you are planning to seed a new lawn or overseed an existing lawn, it is best to seed as early as possible. It is important to get seed germinated and growing before trees begin to leaf out, when the trees will be usurping more of the soil's moisture and nutrition and new leaves will block sunlight from the grass seed. This is especially true in more heavily shaded areas. Keep the area moist at all times until the roots of grass seed become established, then you can gradually decrease the frequency of watering. The new grass can be mowed when it reaches a height of about three inches.
Rejuvenating a Weak Lawn
Your lawn cannot live without air, water and nutrients, but decaying material matted down between grass blades can smother even the healthiest-looking lawn. This decaying material is called thatch, and when a thick layer of thatch builds up, water and fertilizer may run off instead of penetrating the soil. Aerating and dethatching can help rejuvenate a lawn by restoring passageways to the soil. Late spring is an excellent time to dethatch cool-season grasses. Thatching rakes can be used, or you can use a metal rake to remove thatch by hand.
Adusting pH 
The pH of your soil has a direct impact on the health of your lawn. Test your soil to determine the pH (simple kits are available to do this). We recommend a small handful of soil taken from a depth of 3 inches to get the most accurate reading. At a pH of 6.8-7.0 nutrients are most readily available to turf grasses, and beneficial microorganisms are more active to decompose thatch and keep the soil structure healthy. If your pH is too low or too high, consider amending the soil as needed to help bring it to a more desirable level.
Crabgrass Control
On established lawns that you are not overseeding, apply a fertilizer with crabgrass control in early to mid-April. Straight Team products can be applied with separate fertilizers like Espoma Organic 18-8-6 or similar fertilizers. Reapply Team in early to mid-June for the second germination of crabgrass. Remember, crabgrass seeds start to germinate when the soil temperature reaches 50-58 degrees. Use corn gluten as an organic alternative for crabgrass control on an established lawn.
On newly seeded lawns and those seeded in late fall or during the winter months, use a starter fertilizer with crabgrass control. You will need to reapply in four weeks or however the manufacturer's instructions indicate. Proper applications will keep your new lawn crabgrass-free.
Maintaining your lawn at a higher level, 4 inches, throughout the growing season will allow you to control crabgrass without the use of chemicals. Taller grass will shade out the crabgrass seed preventing it from germinating.
Insect Controls
An early season application of Merit or a similar insecticide will provide effective white grub control for the growing season. This preventative method tends to give better results than applying insecticides when you notice damage as it then may be too late. If you have routinely had problems with other insects, opt for products specifically targeted for those pests to ensure effective control.
A lot goes into having a lush, healthy lawn, but if you take the appropriate steps to rejuvenate your lawn in spring, you'll be rewarded with thick, healthy, resilient turf to enjoy from early spring until snow flies again.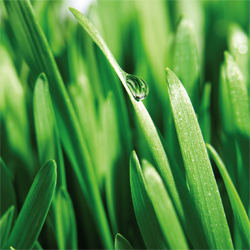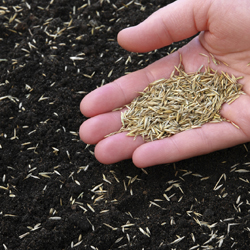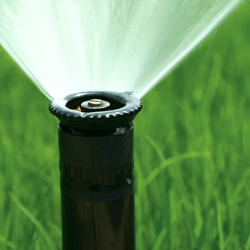 Categories:
A gift basket is a great present for any gardener in your life, and is easy to customize to any gardening preferences. With just one trip to the garden center, you can create the perfect gardening gift basket for any special occasion.
When to Give a Gardening Gift Basket
A gift basket can be a wonderful choice for any special occasion, including birthdays, anniversaries or holidays. A gardening gift basket is especially thoughtful for someone who is interested in starting gardening as a new hobby, perhaps after retirement or buying a new home where they finally have gardening space. Anyone starting a clean eating or clean living lifestyle may also appreciate getting started gardening so they can better control their own food sources.
Creating the Very Best Gardening Gift Basket
There are many great ways to vary a gift basket to match the recipient's gardening preferences exactly. Being flexible also allows for creativity in assembling the basket and making it a fun, enjoyable gift. To create a practical, customized gardening gift basket, it is important to consider all the necessary parts, including…
Basket
A wicker or woven basket is the traditional choice for building a gift basket, but when you're making a gardening basket, you can think of more creative containers instead. For a small basket, consider using a galvanized bucket, watering can, bird bath, window box or other creative option. Larger gift baskets can start with a large planting pot or similar container, or even something as practical as a wheelbarrow.
Base
Filling the bottom of a basket provides a sturdy base to support gifts, as well as to be sure the basket does not tip over when it is filled. For a gardening gift basket, good options for a firm base include a bag of potting soil or fertilizer, mulch, peat moss or other gardening goodies. A bag of birdseed or river rock can also be an exceptional base. Even a large hose can help fill the bottom of a container and will be another great gift.
Gifts
The bulk of the basket should be the different gifts that match the recipient's gardening dreams. For a flower gardener, for example, that may include bulbs and seedlings of their favorite blooms, as well as flower pruning shears and other hand tools. A vegetable garden gift basket, on the other hand, would have different veggie seedlings, plant identifiers and perhaps some long-handled tools for working in the garden. A bee house can be a great addition for any type of garden to encourage more pollinators, and a garden hat, new gloves and how-to books are all good choices for any gardening-themed gift basket. Of course, a gift card will always make a perfect addition to any gift basket allowing the recipient to make a few choices of their own.
Decadent Extras
To make a gift basket extra special, be sure to add some luxuriously decadent gifts. These might be purely decorative items or artisanal extras, and can really add character and thoughtfulness to your gift basket. Wind chimes, welcome flags and gnomes or other whimsical pieces are great options, or choose items such as candles, soap, lotion bars, honey or other treats available from local artisans.
Fillers
A good gift basket will be lush and full of fun gifts, and you can easily fill in small bare spots in a gardening gift basket with a range of smaller, inexpensive gifts. Packets of seeds, vine ties, plant food, pot casters, or even a hose nozzle are just a few fun options that can really fill out a gardening gift basket. For colorful fillers, consider adding potted flowers or floral starts for blooms to serve as bows.
Finishing Touches
Once your basket is filled, it's time to make it look more like a celebratory gift. Choose a card to include as a greeting, and wrap the lip of the basket with ribbon, twine or raffia to draw the gift together. Smaller baskets may even be entirely wrapped with cellophane or tissue so they can be opened for a fun surprise. Burlap can be another option for a rustic but still practical covering or wrap that can be used in the garden to cover delicate plants after the gift is opened.
A gardening gift basket can be an amazing way to celebrate any special occasion or friendship. By choosing gifts carefully and coordinating the basket to the recipient's gardening wishes, the gift is sure to be a wonderful surprise that is happily appreciated every time the recipient steps into their garden.