Categories:
Wood Pellets: the Basics
Wood pellets are a heating fuel typically made from the compacted sawdust and industrial waste from the milling of lumber as well as the manufacture of wood products like wood furniture and flooring.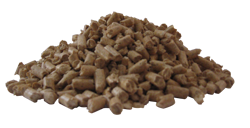 They are extremely efficient, easy to use, renewable, and 100% natural. The average homeowner will save $682 each year by heating with wood pellets instead of heating oil, reduce carbon emissions by 4.8 tons, and support the domestic economy and local jobs!
What's So Green About Wood Pellets, Anyway?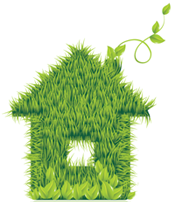 When you burn a ton of wood pellets, you're saving the same amount of fossil fuels as if you replaced your car with a hybrid… for a whole year!
Pellets are carbon neutral, because they are made with sustainably harvested wood, and they emit less carbon than a decomposing tree. And because pellet stoves are so efficient, you're getting more heat for less money out of fewer resources… and that's pretty green!
Learn more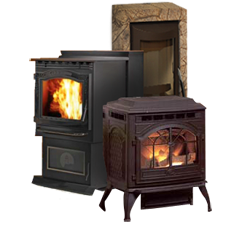 Making the Investment
Switching to wood pellet heat is easier than you think!
Some states have grants to help with the upfront costs. Installation is a snap. And we can help you find a pellet stove from a local stove dealer that will fit your home, your budget, and your expectations!
Storing, Burning, Maintaining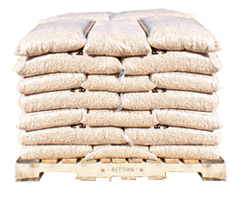 Most homeowners use about three tons of pellets a year to heat their homes.
You can stash pellets just about anywhere – your garage, shed, or basement are great places to keep your pellets sheltered and dry. Once you start burning, we recommend weekly cleanings to keep your stove running smoothly, and a visit once a year from a friendly professional to perform a tune-up, inspection, and a full-service cleaning.
Vegetables That Are Perfect to Plant in Late Summer
The long dog days of summer are here as the days are hotter and the sun sets late into the night. Any cool season vegetable you had in your garden are at the end of their days and warm season veggies are still going strong. Now it is time to grow vegetables that are perfect to plant in late summer for the fall.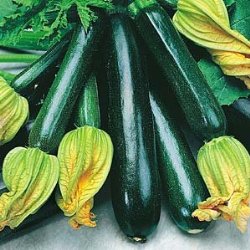 Organic Heirloom Black Beauty Zucchini Seeds
Squash
Squash plants encompass many different subspecies of plants. In the squash family you have cucumbers, zucchini from yellow crookneck to pattypans to green beauties. Then add in your winter squash like acorn, butternut, and gourds. Don't forget the many varieties of pumpkins that also fall into this category from Jack O'Lanterns to minis and sugars to Giants. All of these plants are perfect to get into your garden around the 4th of July.
Winter squash is planted in the summer and then can overwinter for months at a time. Planting pumpkins in July allows them to be ready to carve by Halloween and cooked up for pumpkin pie by Thanksgiving.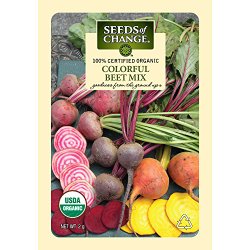 Seeds of Change Certified Organic Beet Mix
Root Vegetables
A few root vegetables do best when planted in late summer and then come to maturity in the cool days of fall. This is the perfect time to plant beets, turnips, fennel, kohlrabi, and radishes. You can also get in a few succession plantings of carrots if you live where you get cool summer nights. Bunching onions like scallions and garlic chives also do great when planted in late summer.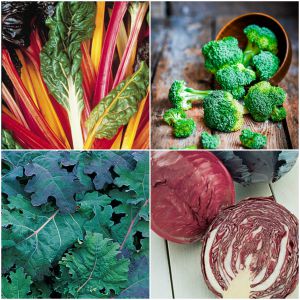 More fall vegetables you can plant now!
Greens
Quite a few green vegetables do best when planted in late summer. This allows the seeds to warm up and germinate, but the plant matures as the nights get longer and cooler. Start from seed Swiss Chard, kale, collard greens, cabbage, broccoli, and spinach. These plants will need to be well watered until the summer heat dies down to build a healthy root system.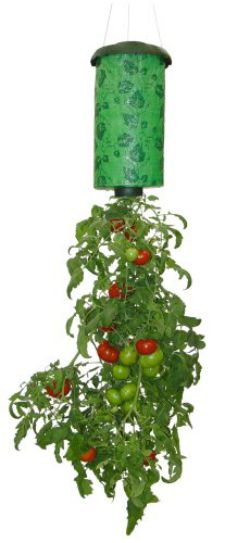 Tomatoes
Tomatoes are a true heat-loving plant! When grown in late summer, start with transplants instead of seeds as it is too warm for them to germinate. Once the temperatures drop below 75 degrees then the plant will flower and produce buds. Tomatoes like to produce in the sweet spot between 55° and 75° which is perfect fall weather!
Do you have a favorite vegetable you are planting now for fall harvest? If so, what is it!?
Categories:
Summer Planting
Summer is a Great Time to Plant!
Most trees and plants grow the fastest during the hot summer months. You see this in your own yard year after year.
For best results, make sure that your plants are potted in their own soil and are well rooted in.   Avoid trees that arrive bare root (this is where the soil has been washed off the roots).
In the summer we only ship potted trees with vibrant root systems. This insures that your plants quickly get established and take off. So you get to take advantage of all the extra growth this summer season.
Watering
First things first, pay attention to your plant's watering needs. Over watering is often the more common cause of harm to young plants than under watering. By looking at your plant's leaves you can tell a lot about their watering needs. If the leaves are starting to turn light brown and curling upwards then your plant is dry, and it needs more water. However, slowly increase the amount of water you give it, don't over correct under watering with over watering. If the leaves start to droop or wilt and look like they're too heavy for the branches to hold up, or turn dark brown or black then your plant is getting too much water, give them a break!
It's best to give your plants a slow deep watering every few days instead of a little water every day. A little water every day can cause your plants roots to stay close to the surface because they won't have to grow downwards in search of water. By holding a hose to your plants base and counting to 20 or seconds the water will soak deeper into the soil and the roots will
go further down in order to draw moisture out of the soil. This will result in a more rooted plant with roots that are deeper in the ground soil, which often holds more moisture for plants to utilize.
Roots tend to spread out as much as the plant's canopy does. A tree's branches are a mirror image for the root system that we can't see underground, keep that in mind while giving your trees water in order to properly water them around their bases.
Remember your plant's individual watering needs. For example, Double Knockout Roses like it when their soil is kept moist, and Crape Myrtles like it when their soil dries out before they get more water. If you aren't sure about how often to water your plants, feel the soil. If it feels close to drying out, or moist this will be a good indicator if your plants need more water or not. Just remember to never over saturate the soil.
The best time to give your plants water during the summer is in the early morning or evening towards dusk. This way the sun won't evaporate the moisture during the hot, sunny afternoons. However, we understand that people are busy! If you don't have time to check on your plant's soil multiple times a week, consider getting a gator bag. Gator bags lay on the ground around a tree's trunk and slowly release water into the soil over time. When the soil feels like it's getting too dry, the gator bag releases more water. Gator bags usually need to be filled once or twice a week.
Mulch
Adding a 3 inch layer of mulch around the soil around the base of your plants can be extremely beneficial. They help the soil retain moisture, so you won't need to water your plants as often. Mulch also helps to regulate the temperature of your plants so they won't heat up too fast. When temperatures can jump from 93 degrees one hour to 97 degrees the next, this rapid heat gain can stress plants out because they warm up too fast. Mulch keeps plants cool, and allows them to slowly warm up.
Sun Burn
Just like us, trees can get sun burn from too much intense, direct sunlight. If you're moving your potted tree from indoors to out, place it outside for an hour or two every day and slowly increase how much time it spends outside over the course of a few days. This way your tree will get used to the sunlight instead of suddenly getting a bad burn.
You can tell if your trees are getting burned by looking at their bark. It will turn a light pale green color, or a pale grey color. To protect newly planted trees you can get shade screens and strategically place them to shade your trees from the harsh afternoon sun. Another option would be to get a loose fitting, white tree guard, which wraps around the trunks of trees and reflects harsh sunlight, and heat away. This is beneficial in both the summer and winter.
Tree wraps are an excellent alternative to painting some of the tree's trunk white. Tree wraps are less permanent than paint, plus painting too much of the trunk white can cause trees to suffocate.
The Don'ts
Don't fertilize your plant in the summer. It's better to give them a slow release fertilizer early in the spring. Fertilizer can stress a plant out and burn the roots if there isn't enough moisture to break it down.
Don't prune your plants in the summer. Plants already spend a lot of time and energy battling summer heat, if they have to heal where their limbs were cut then it adds to the stress even more.
Don't forget about bugs and diseases. Dry trees are more susceptible to pests, molds, diseases and more. Look at the leaves on your trees for any signs of holes, or discoloration. You'll want to catch something early in order to get rid of it!
Don't sit out this season!
Remember as long as the ground isn't frozen, then you can go ahead and plant your items. Don't worry about waiting until the fall or until next spring. Once you get your trees and shrubs planted this summer you can go ahead and start enjoying them. As long as they get enough water, they will flourish!
Many homeowners wonder whether they should regularly water their dry lawns during a drought or essentially leave them alone. A Purdue Extension turfgrass specialist says each option has its pros and cons.
During a dry season, many lawns will show initial symptoms of drought stress, Aaron Patton said. As grass loses water, its leaves become less rigid and wilt; in this stage, grass stays flat after it is stepped on rather than "bouncing back."
The most telltale signs of drought stress, however, are the crunchy tan or brown leaves of grass that has entered dormancy; the plant is still alive, but the leaves dry up and die. This helps the plant conserve water and survive a drought.
Drought stress is most noticeable on slopes and lawns established on shallow or poor soil, Patton said.
"In order to keep your lawn green during hot and dry periods, at least 1 inch of water will need to be applied weekly," Patton said. "However, you can keep your lawn alive with far less water."
Homeowners can water regularly enough to avoid drought stress altogether, or they can let their lawn go dormant and water only occasionally to help it survive.
Some of the advantages and disadvantages of each option:
Watering to keep lawn green
"Water turf two to three times weekly – deeply, a good soaking, so you don't have to water daily," Patton said. Watering in the early-morning hours is most effective; watering in the evening could encourage disease or pests.
* Advantages: Turf will stay green, aesthetically pleasing and actively growing; ground remains soft so it can be used for recreation; deep soaking will foster deep roots, which will help plants better survive a prolonged drought.
* Disadvantages: Higher water bill for those with city water; some increased risk of turf disease.
Letting turf go dormant
"Once the lawn turns brown and goes dormant, we can't tell if a lawn is dying unless we water and wait to see the response," Patton said. "That is why we advise to water once every two weeks with one-half inch of water once the turf goes dormant to keep plant crowns hydrated during drought. This amount of water will not green up the turf, but it will increase long-term survival during long dry spells."
* Advantages: Avoid irrigation costs; most turf species are drought-tolerant and will survive typical Indiana droughts.
* Disadvantages: Difficult to tell when turf is getting too dry and needs water to stay alive; lawn is brown and has poor aesthetics; hard soil makes turf less usable for recreation; turf is more susceptible to injury and will not recover until rain returns; some thinning and turf death can occur if there is no rain for 4-6 weeks and no irrigation is applied.
Patton emphasized that when lawns are dry, it is important to stay off them. Mowers and other heavy equipment can cause substantial damage to vulnerable, stressed grass. Once rains return, the turf will begin to recover and grow new leaves within two weeks.
Categories:
To prevent your plants hanging their heads in summer, they need plenty of water. But how much, how often, water from above or below? Here you find some smart and helpful facts for watering your plants.
Rule no. 1: Keep evenly moist
Most plants depend on even moisture. However, slight drying out before watering promotes root growth of the plants.
Rule no. 2: Water more seldom but then thoroughly
In the flower bed, one to two watering sessions per week are usually sufficient: better to water more seldom but with plenty of water rather than a little water often.
Rule no. 3: Water late in the evening or early in the morning
When you water cooled soil in the evening or night then less water evaporates than as on hot soil during the day. And the plants can sufficiently supply themselves with water before the next day's heat.
Rule no. 4: Keep leaves dry
Wet leaves become diseased leaves. Kept wet overnight, leaf-mould diseases may result. Leaves that are made wet in the sun develop slight burn marks (burning glass effect of the water droplets).
Requirement-suited watering means that the water must sufficiently reach the roots. Too-low water quantities often only cover the upper soil centimetres – or don't even reach them at all, e.g. when there is a mulch covering of the soil and too little irrigation. Requirement-suited watering also means that crop plants are particularly dependent upon evenly moist soil in the time until their crops are ripe for harvesting (examples: the forming of roots and corms [carrots, potatoes], leaves [basil, field salad], heads [cauliflower, lettuce], husks [beans] or fruit [tomatoes, fruit]).
Rule no. 5: Give the right water quantity
Rule no. 6: Give larger water quantities in parts
Water needs a moment to seep into the soil. Before precious water in the bed flows away unused, it's better to water repeatedly in parts.
Rule no. 7: Water with a target but distribute
Always watering at only one root point leads to one-sided root growth and thereby to poorer nutrient absorption in the soil. Therefore, always water around the plant and distribute in the entire irrigation area.
Rule no. 8: Irrigate in a way that saves water
Water as much as necessary and as little as possible. This is simplified with an automatic irrigation system with moisture sensor – in the bed, on the balcony and on the lawn.
Rule no. 9: Avoid waterlogging
Waterlogging suppresses the breathing air of the roots out of the soil – the root cells drown without oxygen.
Rule no. 10: Use quality, clay-rich soil
Plant soil rich in clay minerals has better expanding properties and can therefore hold soil in the water better and in a more even way. In wet summers and in winter, ensure water drainage to prevent waterlogging.
Categories:
These days with heating costs continuously on the rise we're setting our thermostats lower in order to cut heating costs. Oh sure wearing an extra sweater is good but when you need a little extra warmth an you're in a relatively small room then this actually works!
What you'll need:
Tea light candles (beeswax is better for you and the environment)
Two clay pots, one smaller than the other so the larger one fits over
Loaf pan (glass or metal)
(Important – the small clay pot must not have a hole, if it does stuff it tightly with aluminum foil. The larger pot must have a hole.)
Instructions:
In the loaf pan place four tea light candles and light them. Position the smaller clay pot over the pan and then place the larger clay pot over the smaller one. The gap between the two pots enables a flow of air that then passes warm air around the room.
Light candles in a loaf dish.
Place small clay pot over the candles.
Place large clay pot over the smaller one.
Enjoy!