10 time-saving tips to give your backyard a head start on spring
Aaaah, autumn. The kids are headed back to school, the leaves are turning, and a chill is in the air. If you're like most homeowners, fall also means an opportunity to spruce up your yard and cut down on the work you'll need to do when the weather turns warm again.
Rake those leaves. Once the snow flies, an unraked layer of leaves can get matted down over the turf and smother it all winter long. Raking or using a mulching mower in the fall helps avoid dead patches in the spring. But don't worry about getting every last leaf, especially in the garden. They help insulate plants, and as they decompose, they provide valuable nutrients.
Feed the grass. Fertilizing in the fall is like a day at the spa for your lawn. Using a slow-release fertilizer allows the grass to soak up nutrients and – just as important – spend the cool days and nights of autumn recovering from summer heat and stress. And building a healthy, rejuvenated lawn is one of the best ways to protect against heat, cold, drought, insects and other stresses.
Weed all about it. Weeding in the fall is probably the most valuable thing you can do to prepare for spring, and it's one that many people overlook. The good news: Pulling weeds used to be a backbreaking chore, but tools like the Weed Hound have come a long way from the tiny weeding forks of "the good old days." There's no reason to get down on your hands and knees and gouge at the turf. All you do is place the tool over the weed, step lightly on the footrest, and pull.
Pick up the poop. When the snow melts next spring, the last thing you want to see on your lawn is pet waste. Fall is the perfect time to get out there and clean up Rover's little leftovers. Don't look forward to getting on your hands and knees? Hire a neighborhood kid to do the dirty work, or invest in a long-handled pooper scooper.
Remove thatch build-up. A build-up of aboveground roots called thatch prevents sunlight, oxygen and moisture from getting to the nutrient-hungry soil below. But it's easy to remove, especially if you don't wait until it overwhelms the yard. Just go at the yard with a dethatching rake in early fall, or for an easier – but more expensive – option, rent a power dethatcher.
Aerate. Heavy use throughout the summer can cause soil to become compacted. Perforating your lawn with small holes helps reduce compaction and lets water, air and fertilizer get down to the soil, which strengthens the grass plant's root structure. For smaller yards, a manual aerating tool that removes plugs from the turf while you step should be just fine. If you've got a larger yard, consider renting a power aerator.
Water trees and shrubs. Dehydration during the colder months is an all-too-common cause of tree damage, but it's easily preventable. To sustain them over the long winter, it's important to give trees a drink before putting them to bed. After they go fully dormant – but before the ground freezes – use a soaker hose or root irrigator to water them thoroughly.
Clean out your garden. Fruits and vegetables left in the garden can rot all winter long, and provide a comfy home for insect eggs. Gross? Not as gross as they'll be in the spring. Now's the time to get rid of diseased plants, too, but keep them out of the compost pile so the problem doesn't spread to the rest of your garden next year.
Plant spring bulbs. Fall is not all about closing up shop. It's also the perfect time to plant spring flowering bulbs like daffodils and tulips. But pay attention to the weather in your area; planting too early can cause bulbs to sprout before winter, and planting them too late can mean their roots don't have enough time to develop before the ground freezes.
Give your tools a tune-up. When it comes time to put away the backyard tools for the season, don't just shove them into the garage or shed. Spend a few minutes wiping them down and removing debris and dirt, then apply a light layer of oil to keep them from rusting over the winter. That way they'll be all set to go again come spring.
Categories:
The main purpose in winterizing your swimming pool is to protect it from damage due to freezing water. You also want to keep your swimming pool as clean as possible for the next season. Closing your swim pool properly can save you a lot of work when it comes time to open the above ground swimming pool for the summer.
The first step in the winterization procedure is to make sure your water chemistry is balanced. You should make sure that your pH, Total Alkalinity, and Calcium Hardness are all balanced. By balancing your water chemistry you are protecting the surface of the above ground pool from staining and etching. Adding a winterizing chemical kit to your water will help keep it blue and clear for the next season. Be sure to follow the manufacturer's instructions for the kit.
Do not use a floater that contains a strong oxidizer (chlorine or bromine) as the floater will stick against the wall and stain and/or bleach your wall, especially a vinyl liner. For the same reasons DO NOT throw chlorine or bromine tablets into the above ground pool. They will sink to the bottom and damage your above ground pool's surface.
When water freezes, it expands. This can cause great damage to your above ground pool, pool plumbing, and its filter system. If you are closing up your above ground pool for the winter, you should always take precautions to protect from freeze damage no matter where you live. You can never be sure that it will not drop below freezing, even in the Sun Belt.
Lower swimming pool water level below the mouth of the skimmer. This will get the water out of the throat of the skimmer which can be easily damaged if water were to freeze here.
Another option is to put an Aquador over the mouth of the skimmer. This is a plastic dam which holds out the water from the skimmer, allowing you to leave the water level up for the winter.
The water left in the pool, along with air pillow(s) will help in supporting your cover.
Drain all the water from your filter equipment and hoses.

Start by putting a plug in your return fitting (where water returns to above ground pool).
Disconnect your hoses from the return and skimmer or at the filter system and drain them.
The filter should have a plug at the bottom that will allow it to drain.
Put the multiport valve in the closed or "winterize" position and remove the pressure gauge.
Drain the pump by removing the drain plug(s). There may be two plugs to remove here.
After draining the pump, turn it on for a brief second to get the water out of the veins of the impeller. Do not run the pump more than a second or two because you can burn out the seal very quickly.
If possible take the pump inside to protect it for the winter.
If you have a chemical feeder, you should have let the chemicals (chlorine/bromine tablets) run out of your feeder so that no chemicals are left in it. Leaving chemicals in your feeder over the winter can cause damage to it and other equipment.
You will now be able to drain your chemical feeder.
If you put all the plugs that you have removed into the pump strainer basket, they will be easily found in the spring.
It is a good idea to take the pressure gauge inside for the winter because water collects in its tube which can freeze and cause breakage.
Do not put the plugs back on the equipment. If the equipment should get water in it, the plugs will prevent proper drainage.
The final step is to cover your above ground swim pool to keep out the debris.Solid covers keeps out all debris and sunlight. This will keep the pool totally clean and prevent most algae growth.
Categories:
Outside
• Rake fallen leaves. If left on the lawn they can get slippery, form mats and smother the lawn where diseases like snow mold may take hold.
• Hate to rake? Leave the leaves on the lawn to improve the turf and soil life below. But first mow over the leaves several times in different directions (they should be dry). These small pieces of leaf litter add valuable nutrients to your lawn and it won't lead to thatch build up.
– Certain tree leaves like cottonwood and oak don't break down easily, so use less for mulch or add to the compost pile.
• Mulch new plantings or tender roses after a couple of hard freezes. Mound them with well-draining compost, or shredded bark.
•Apply a 2-3″ layer of mulch (bark, shredded bark, pine needs or chopped leaves) around trees, shrubs and perennials after the ground freezes. Be sure to keep mulch at least 6 inches away from the stems or trunks of the plants to prevent voles and mice from nesting.
•Any extra leaves not needed in the landscape can be shared or taken to local leaf drops, check with your municipality for dates and locations.
•Turf grass benefits from a final fertilization before going dormant for the season. Nitrogen helps the root system and aids greening up in the spring. Apply when the lawn is still green and moist so there is good absorption. Water a day or two before application if it's been dry. Bonus for turf roots if aerating first, followed by fertilization.
•Prepare the lawn mower after the final mow. Prevent damage to the carburetor by using up all the gas in the lawn mower. Disconnect the spark plug, clean the underside with a putty knife or wire brush and sharpen the blade before storing for the winter. The oil can be drained and changed now or early next spring.
•Cutting back dead foliage on perennials in the fall or spring is a gardener's choice. Plants receive additional insulation and protection from our frequent freeze/thaw cycles when foliage is left in place. Any recently planted perennials and shrubs should not be cut back in the fall. Let ornamental grasses provide winter structure in the garden. Birds appreciate finding seeds and hiding in standing foliage.
•Overwinter containerized shrubs like roses in an unheated garage, away from drafts. Water at least once a month; don't let the soil completely dry out.
•Spring bulbs are still available in garden centers and can be planted until the ground freezes.
•Drain outdoor hoses after use, but keep them close by to winter water the landscape, especially new plantings of bulbs, trees, and roses.
•Blow out automatic sprinkler systems if not done in October.
•Put away garden products and fertilizers. Gather up outdated products and properly dispose of them through your municipality's hazardous waste program.
•Store garden tools for the season after cleaning. Get a jump on next season by sharpening before stowing.
Trees/Shrubs
•Prepare new planting holes for bareroot plants (mainly small trees or roses) that can be ordered this fall for shipping and planting in late winter to early spring.
•Check wiring, straps and stakes on newly planted trees — make sure they aren't pinching or girdling the trunk or nearby branches. Supports are only necessary for one to two growing seasons.
•Prevent winter sunscald damage to trunks of young, thin-barked, leafless trees by covering them with tree-wrap. Remove the wrap in April.
•In the fall it is common and normal for the inner most and oldest evergreen needles to turn brown and fall off.
Garden
•Prepare new spring planting areas this fall. Sheet composting or "lasagna gardening" is an easy and no cost way to prepare new beds by using leaves, lawn clippings, spent foliage, cardboard and kitchen scraps. First, remove rocks and debris or mow the grass low in the chosen space. Frame the bed size with cardboard or sheets of newspaper. Then plop on alternating layers of organic matter (browns and greens in the compost world). Time and weather do all the breaking down so next spring you're ready to plant.
•Adding homemade or commercially bagged compost in the fall is ideal for vegetable beds if the organic matter is low (below 5 percent) or if the planting area is brand new. Do a soil test now to determine the organic matter percentage and test for nutrition or soil quality issues.
•Remove all dead vegetable foliage, and all diseased leaves. After clean-up, put your vegetable garden to bed with a thick layer of organic mulch.
Indoors
•Take photos and jot down notes about the gardening season — what worked, where to improve and project ideas for next year. Include a list of new plants including bulbs.
•Store left over seed packets in a dry place like glass jars or plastic boxes. Some seeds are viable for several years if properly stored.
•Forcing bulbs indoors including tulips, crocus, narcissus, hyacinths and iris requires potting and then storing the planted pots for 10 to 16 weeks in cold storage at 35 to 50 degrees (tricking them like they are growing in the ground outdoors). They can be placed in an unheated garage or shed that won't freeze, or outside in the ground buried at soil level. After the chilling period bring them inside the house. Plants will bloom in two to three weeks. Look for bulbs that are bred for indoor forcing-listed on the plant tag.
•Start amaryllis bulbs indoors in early November for late December bloom, and stagger planting additional bulbs into the New Year. There are many colors to try, but shop now for the best selection and quality. Use fresh potting soil in 6-inch pots with a third of the bulb showing above the pot rim. Water well and place in a cool area. Hold off on watering until growth appears, then water more frequently and move to a sunny location.
•Thanksgiving, Christmas and Easter cacti usually bloom anywhere from now through April. Cool temperatures (60 degrees at night) and nine hours of sunlight cue these plants to bloom after six or more weeks. Reduce watering when the flower buds form, then water weekly as the buds swells. Flower color deepens when the plant is allowed to dry out between watering (if it's too dry the flowers will drop).
Categories:


There is no season when such pleasant and sunny spots may be lighted on, and produce so pleasant an effect on the feelings, as now in October.  ~~Nathaniel Hawthorne
Happy October!
This month we welcome fall, celebrate the harvest, decorate and carve pumpkins for Halloween, and create all sorts of yummy recipes with them. The worst of summer's heat should be over and cooler temperatures heading our way.
October is a great month in the garden too! It's a great time to take a fresh look around your garden, find tired perennials that need to be cleaned up, or divided and transplanted.  Do you see spots that could use brightening up with annual color? Do you have herbs that you'd like to harvest and preserve to use in the winter? Now is the time!
Replace your summer color with cool season annuals. Decorate your entryway with containers of mums and asters accented by colorful pumpkins and gourds and enjoy the beautiful weather. When you stop by our garden center, let us show you plants that have great fall color, berries, and flowers. Plant those now to enjoy in fall for years to come.
Take this helpful checklist with you into your garden:
October Garden Checklist:
Divide perennials and replant them; cut back faded blooms and dead foliage
Fall is for planting – plant new perennials, trees and shrubs
Transplant existing trees and shrubs as needed
Plant cool season annuals like African daisies, sweet peas, pansies and snapdragons– remember to water them regularly while temperatures are still warm
Also plant cool season edibles like lettuce, spinach, cabbage, carrots, peas, broccoli, and cauliflower
Plant bulbs now for a brilliant spring show
On your porch and patio –protect your furniture and grill. Slip-on covers will protect them during the winter
To add color throughout the winter, place brightly colored container gardens filled with annuals throughout your garden.
Categories:

There is a false perception in the gardening world that fall is the end of the growing season. In fact, it is quite the contrary. Fall is an ideal season for planting trees, shrubs and other assorted plants. The key is encouraging good root growth. Planting trees and shrubs in fall enables the root systems to grow before the hot summer returns.
Smaller plants will be established before winter sets in, and get a head start over shrubs in the spring. Larger plants will also get a head start since a general rule of thumb is one year per one inch of trunk diameter.
Fall officially begins with autumnal equinox in late September. The ideal time to begin planting trees and shrubs is six weeks before the first sign of hard frost. September through November is the ideal time for tree planting because it allows the roots to become established before the ground freezes and winter sets in. However, it is highly recommended that you do not continue planting trees too late into the fall because this can have a negative impact on plant health.
Cooler, wetter weather is the perfect time for tree planting. With an increase in rainfall and cooler temperatures in the fall, less watering is needed. As tree shoot growth halts, the trees require less water because the days are cooler and shorter and the rate of photosynthesis decreases. Stable air temperatures also promote rapid root development. Soils stay warm well after the air temperature cools, also encouraging root growth. During shoot dormancy, trees grow to establish roots in new locations before warm weather stimulates top growth.
There are several benefits to fall planting. Trees planted in the fall are better equipped to deal with heat and drought in the following season. Another great reason to plant your shrubs in the fall is because you can pick your trees and shrubs by the fall color they produce. Avoid planting broad leaved evergreens in the fall such as rhododendrons, azaleas, boxwoods and hollies. If planted, provide them with protection from winter winds and have them treated with an anti desiccant. Some tree species that are recommended for fall planting include the maple, buckeye, horse chestnut, alder, catalpa, hackberry, hawthorn, ash, honey locust, crabapple, amur corktree, spruce, pine, sycamore, linden and elm.
Article from saveatree.com
Categories:
1 – Watch the weather and make a fall planting plan
Just like in summer, new plantings are tender, and harsh weather can lead to failure. Try to plant in the morning, and avoid planting when daytime temperatures are supposed to be high (anyone remember the intense heat wave a few Septembers back?). Overcast days are best, as humidity tends to be higher and the sun won't zap the leaves of your new plants.
September is the time to plan, and late September through mid November is your ideal window for planting. Take this time to visit nurseries (many of which have fall sales) to collect your specimens. Spend time in your yard and garden to identify the best places for planting. What's your sun exposure like, and what do each of your new plants require? We like to draw a map and make a detailed planting plan before we begin to make sure every plant gets what it needs.
2 – "Mud in" your new fall plantings and mulch over perennials
Place each new planting in its hole, and water two or three times before you start adding soil (ideally a mix of fresh dirt and compost). Once you've completely buried your new plant, water again a few times to get the soil nice and saturated. This helps rid the soil of any air pockets, which aids in overwintering.
A bit later in fall as they begin to die back, give your perennials a good mulching over with a nice thick layer of mulch. This further insulates them from the winter and ensures that they'll come back healthy next spring.
3 – Get your veggies
Don't abandon that veggie patch! Short-season, cool weather crops are great for fall planting. Plus, waiting to harvest root vegetables until mid-late fall makes them taste sweeter. It's true. Some of our favorites for early September planting are radishes, heirloom lettuces, spinach and rainbow chard.
4 – Don't forget the bulbs
Spring-blooming bulbs need a cool dormancy period in order to thrive and produce in the spring – making it essential to include them on your fall planting plan. Here in the Pacific Northwest, we have a great selection of hardy bulbs. Double check your zone before planting, and then get bulbs in the ground so that they can become established, go dormant, and give you a fantastic show of color come springtime. Since bulbs are amongst the first plants to come up and bloom in the spring, We like to put bulbs along borders, and in places where they'll get a lot of attention.
5 – Think big
If you've ever lost a tree, you might be hesitant to make the investment in your landscape – especially since, as plants shed their leaves and perennials die back (in the case of deciduous plants), you won't have the immediate gratification that you'd have in spring or summer. Put in the time to plant trees and shrubs in fall so that you can reap the benefits come next summer. Success rates are much higher this time of year and maintenance required is lower (since the rain and cool temperatures keep roots moist), and so this is a great time to invest in your landscape.
Dream big! Imagine the all of the possibilities available to you if you follow through with fall planting – harvesting fruit trees, shading under a conifer, cutting your own gorgeous flowers and more await. And if you plant in fall, you'll enjoy the fruits of your labors for years to come.
Categories:

When fall arrives, it's hard not to regret the passing of all the summer blooms we love so much: pompon dahlias, Shasta daisies, African daisies, little zinnias, asters, coreopsis, and calendulas.
But take heart, for the fall garden offers all these flower shapes from just one plant, the chrysanthemum. Hundreds of hardy cultivars provide an array of colors and bloom shapes, making mums the divas of the autumn garden. The blooms last for weeks, not days, and the sheer number of flowers per plant will convince anyone that this flower really likes to show off. Add the mum's impressionistic abilities to its longevity, and you have a plant that pulls its weight in the garden.
If you live in a climate with mild winters, try these cold-season flowering plants.
Because of their tight, mounded habit and stunning bloom cover, garden mums are perfect for mass plantings. To get the maximum effect from far away, stick to only one or two colors. Another possibility is to arrange a gradual transition of related colors. Look around your yard to see what colors would best complement the existing landscape.
If you decorate for fall with pumpkins and gourds, choose orange, bronze, yellow, and creamy white mums. If you have a lot of evergreen plants that provide a backdrop of varying shades of green foliage, try bright pinks, lavenders, pure whites, or reds. With such bold colors, a large grouping of mums can excite even the most drab of fall landscapes.
Mums in Containers
Garden mums also make great container plants. They're just right for popping into a clay pot, lining up in a row in a window box, or placing in the center of a mixed container with trailing foliage plants all around. Many landscape plants can provide a backdrop for groupings of mums. For texture, choose ornamental grasses or the neon purple berries of the beautyberry shrub (Callicarpa). You also can pair mums with smoke tree (Cotinus), variegated sedum, the deciduous dwarf Fothergilla gardenii, or almost any conifer.
To get the most from your mums, choose cultivars according to their bloom times. It also helps to coordinate bloom time with the length of fall in your location. Most garden mums will withstand a light fall frost, but finding the right cultivars will provide the longest possible amount of pleasure.
Annual or Perennial?
Mums aren't as expensive as many perennials, so if you choose to, you can plant them as annuals without worrying that you've spent too much money on something that might not live more than one season. If you're an impulse buyer, you'll probably see pots of colorful mums this fall and not be able to resist.
Fall planting lessens the chance of winter survival, however, since roots don't have time to establish themselves. If you want something more permanent and are willing to provide proper care such as mulching and pinching to encourage compact growth and more blooms, plant mums in the spring and allow them to get established in the garden. This will improve their chances of overwintering and reblooming the next year. Someplants will even produce a few blooms in the spring before being pinched for fall flowers.
Hardy vs. Florist Mums
Florist (or cutting) mums and hardy (or garden) mums come from the same original parent — a golden-yellow daisylike mum from China. Today's hybrids in both categories are the results of endless crosses between several species from China and Japan. The result of such hybridization performed over hundreds of years is different types of mums that perform for two distinct purposes.
Florist mums are large-flower plants with many possible bloom forms, from quilled to pompon to spider and more. Grown in greenhouses and used only as indoor plants, florist mums produce few, if any, underground stolens, which are necessary if the mum is to survive cold weather. Florist mums planted outside are most likely being used as short-term bedding plants that will be removed when the blooms are spent. You can plant a potted florist mum you receive as a gift, and it may grow for the summer, but it will not survive the winter, no matter how much protection you give it. Garden mums, on the other hand, produce underground stolens and can survive cold better. Most garden mums are perennials in Zones 5 to 9 and much tougher than florist types. Some cultivars are less hardy than others and can be killed by an early spring frost.
Whether you're looking for a quick splash of color or a fixture for your border, mums are the pick for a fabulous fall.
Growing Mums
When it comes time to plant mums, consider these factors:
Location. Choose a spot that gets at least six hours of sun a day. Plants that don't get enough sunlight will be tall and leggy and produce fewer, smaller flowers.
Soil preparation. Mums thrive in well-drained soil. Heavy clay soil should be amended. If your yard is soggy after the slightest rain, grow mums in raised beds with friable soil for good root growth.
If the soil is too dense, add compost and prepare to a depth of 8-12 inches for best performance. Mums' roots are shallow, and they don't like competition. Plant mums about 1 inch deeper than they were in the nursery pot, being careful with the roots as you spread them.
Trim off the previous year's stems as soon as the new spring growth begins to show.
Watering. Water newly planted mums thoroughly, and never let them wilt. After they are established, give mums about an inch of water per week. When bottom leaves look limp or start to turn brown, water more often. Avoid soaking the foliage, which encourages disease.
Fertilizer. Plants set out in spring should get a 5-10-10 fertilizer once or twice a month until cooler weather sets in. Don't fertilize plants set out in fall as annuals, but plants you hope to overwinter should get high-phosphorus fertilizer to stimulate root growth.
Overwintering. Prepare mums for winter after the first hard frost. Mulch up to 4 inches with straw or shredded hardwood. Fill in around the entireplant, spreading well between branches. Pinch off dead blooms to clean up the plant, but leave branches intact. Mums have a better chance of surviving if you wait to prune old stems until spring. As soon as the weather warms, pull away mulch to allow new shoots to pop up.
Dividing. Mums grown as perennials need to be divided every couple of years. Divide in the spring after the last hard frost and after you see new growth starting. Dig up the plant in one piece and separate outer pieces from the center with a clean sharp spade or large knife. Replant the outer portions into a rejuvenated bed, and discard the original center of the plant.
Pests. You may notice aphids, leafhoppers, or spider mites, but they are not likely to harm the plant.
Pinching Mums for Better Bloom
The key to those full, rounded domes of blooms that you associate with mums is pinching to create more branching and keep plants compact. Don't hold back — just a few minutes here and there will reward you with a thick, solid-looking plant.
If you've bought large, full plants in the fall, they have already been pinched and are ready for planting. Young spring plants will need pinching for maximum bloom and best plant shape.
Start pinching as soon as you see a good flush of buds. Pinch about half of the tender new growth at the top of the shoot; choose some stems with buds and some without. Repeat the process with every 3 to 5 inches of growth (about every two to four weeks) until July 4. Stopping then ensures you will get good bud formation and blooms in fall.
Varieties to Look For
'Blizzard' This extra-late variety offers the largest (2-1/2-inch) and whitest flower available in a daisy garden mum. It develops into an almost ball-shaped plant covered with bright white blooms over extra-dark green foliage.
'Bold Felicia' The early blooms are an unbelievable neon-hot pink daisy with a bright yellow center disk.
'Carrie' A hard-to-find two-tone decorative flower that is a dark red-bronze in the center with golden-yellow outer petals. This extra-late cultivar shows none of the discoloration of aging petals seen in some older varieties.
'Melissa' This extra-late mum blooms through late October and was bred for excellent flower form, flower color, color retention, and growth habit. The bright lavender-rose flowers combine beautifully with 'Erica', 'Ingrid', and 'Taffy'.
'Vicki' Another bright "wow" of a plant, these decorative blooms are rich orange with a darker orange center. They have awesome color and a full spreading plant habit.
'Zesty Jean' An unusual pastel peach-coral color, the early decorative flowers are more fully petaled and retain their color longer than others of this hue.
Types of Mums
Anemone
One or more rows of single flat petals topped with a raised center of tiny disk florets. The florets are usually a darker color.
Semidouble
Two or three rows of long petals around the center disk.
Single Quilled
The single daisy type, but with tubular petals. This is different from the full quill flower form, which is almost always seen only in florist mums.
Photo and Article Courtesy of Better Homes and Gardens
Categories:
BIRDSCAPING
As wildlife habitats are threatened by development, the creation of a bird-friendly environment that provides food, water and shelter is crucial to the existence of our wild bird population. Caring for our feathered-friends is an educational and enjoyable activity for the entire family that brings beauty and song to our lives.
Benefits of Wild Birds
Birds are great guests to have in your yard, garden or landscape, and they provide more benefits than many homeowners and gardeners realize. Wild birds can…
Control insects by feasting on both flying and crawling insects, as well as spiders, slugs, snails and other creepy-crawlies.
Pollinate plants by flitting from flower to flower as they seek out insects or eat seeds, taking pollen along between blooms.
Manage weeds as they consume copious amounts of weed seeds before the seeds ever have a chance to sprout.
Control rodents when raptors visit the yard in search of mice, rats, gophers, voles or other unwanted pests.
Attracting Backyard Birds
Fortunately, it is easy to attract a wide variety of backyard birds when you offer them what they need most – food, water and shelter.
Food for Birds
Wild birds rely on both natural and supplemental food supplies so it is important to consider both when birdscaping. Feeding the birds is most important in the winter when natural food is scarcer, but they will visit feeders at any time of year. Migratory birds require additional food in the spring and fall as they pass through the region and nesting birds will utilize feeders in the summer.
Tips:
Provide a variety of natural foods for birds by planting berry bushes, seed-bearing flowers, nectar-rich flowers and sunflowers. Leave windfall fruit on the ground for birds to nibble. Minimize pesticide use so birds can feast on insects as well.
Add supplemental feeders to your yard, such as birdseed feeders, suet feeders and nectar feeders. Clean feeders weekly to avoid mold that can be dangerous to birds, and be sure feeders are full when birds need them most.
Water
Improve your backyard bird habitat by adding water. Birds require a constant supply of clean water for drinking and bathing. This is especially important in late summer, when water is scarce, and in the winter, when it is frequently frozen.
Tips:
Place bird baths in a protected location safe from predators, and keep the baths filled at all times so a fresh supply of water is constantly available.
Scrub off algae as soon as it is appears and thoroughly was the bird bath each week to minimize feces contamination or other messes in the water.
Provide motion for greater attraction by using a bubbler, wiggler, dripper or fountain. Birds will see the sparkles of the moving water and will hear the splashes from great distances, so more birds will visit.
Use Mosquito Dunks to safely prevent mosquito larvae in warm weather. A clean bird bath with moving water will also harbor fewer insects.
Add an outdoor-safe submersible heater to the bath in winter to keep the water liquid instead of frozen, or consider using a fully heated bird bath during the coldest months.
Shelter
It is important to offer safe and comfortable shelter for your wild birds to nurture their young, protect them from predators and shield them from the elements. Planting evergreen trees and shrubs and providing bird houses, along with roosting boxes and pockets, are all beneficial additions to your birdscape.
Tips:
Choose both deciduous and evergreen landscaping trees and shrubs to offer birds different types of shelter in all seasons.
Minimize pruning to give birds denser, more secure shelter to take advantage of when they feel threatened.
Plant in layers and create thicket-like pockets or corridors in your landscape so birds can move around freely without feeling exposed.
Supplement the shelter in your yard with good quality bird houses, winter roost boxes or nesting pockets to give birds even more options to stay safe and secure.
When you meet birds' needs for food, water and shelter, your birdscape will soon be home to a fun and friendly flock of backyard birds.
Vegetables That Are Perfect to Plant in Late Summer
The long dog days of summer are here as the days are hotter and the sun sets late into the night. Any cool season vegetable you had in your garden are at the end of their days and warm season veggies are still going strong. Now it is time to grow vegetables that are perfect to plant in late summer for the fall.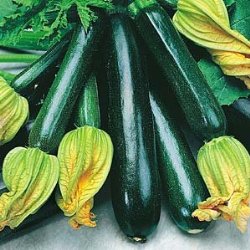 Organic Heirloom Black Beauty Zucchini Seeds
Squash
Squash plants encompass many different subspecies of plants. In the squash family you have cucumbers, zucchini from yellow crookneck to pattypans to green beauties. Then add in your winter squash like acorn, butternut, and gourds. Don't forget the many varieties of pumpkins that also fall into this category from Jack O'Lanterns to minis and sugars to Giants. All of these plants are perfect to get into your garden around the 4th of July.
Winter squash is planted in the summer and then can overwinter for months at a time. Planting pumpkins in July allows them to be ready to carve by Halloween and cooked up for pumpkin pie by Thanksgiving.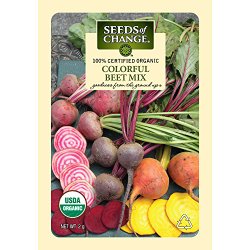 Seeds of Change Certified Organic Beet Mix
Root Vegetables
A few root vegetables do best when planted in late summer and then come to maturity in the cool days of fall. This is the perfect time to plant beets, turnips, fennel, kohlrabi, and radishes. You can also get in a few succession plantings of carrots if you live where you get cool summer nights. Bunching onions like scallions and garlic chives also do great when planted in late summer.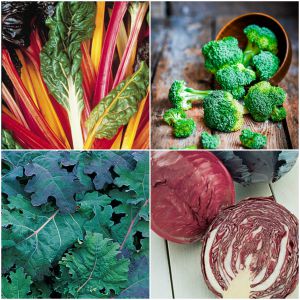 More fall vegetables you can plant now!
Greens
Quite a few green vegetables do best when planted in late summer. This allows the seeds to warm up and germinate, but the plant matures as the nights get longer and cooler. Start from seed Swiss Chard, kale, collard greens, cabbage, broccoli, and spinach. These plants will need to be well watered until the summer heat dies down to build a healthy root system.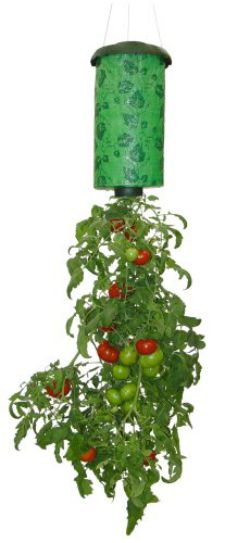 Tomatoes
Tomatoes are a true heat-loving plant! When grown in late summer, start with transplants instead of seeds as it is too warm for them to germinate. Once the temperatures drop below 75 degrees then the plant will flower and produce buds. Tomatoes like to produce in the sweet spot between 55° and 75° which is perfect fall weather!
Do you have a favorite vegetable you are planting now for fall harvest? If so, what is it!?